Yeah, we are having 10% Coinback Campaign at Cuppage Terrace in Singapore until the end of March. To spice up our event a little bit more, we have more things for you!!
More Coins Available
Just in case you missed it, we have bumped up the rewards for Singapore Users.
With the bumped up rewards, you can easily exchange your coin with the following coupons from our merchants that participate in 10% Coinback event.
| | | |
| --- | --- | --- |
| Coupon Name | Worth | Merchant |
| Free Signature Gyoza | SGD 5 | Gyoza No Ohsho |
| Free Fried Chicken (Kaarage) | SGD 8++ | Tamaya |
| Free Asahi Beer | SGD 9++ | Yakiniku JanJan |
| French Fries | SGD 7++ | Cable Car 1890's Saloon |
The best part is that you can use the coupon and still enjoy the 10% Coinback from those merchants. Yes, it's a double deals brought to you by ChatTee!! With the combination of Free Coupons and 10% Coinback, you can now enjoy authentic Japanese food guilt-free!
It is always better to enjoy the fun together with more people so you can invite your friends and family to use ChatTee, and remember to tell them to input your referral code so you both get more TEC and save together. Now, it's their time to treat you for sharing this goodness.
The more you share, the more you get
We are extending our Killiney $2 E-Voucher Giveaway with more channels so you can get the coupon easier. So, do also inform us when you are sharing your ChatTee experience on social media.
So far, these are the ways you can get the $2 Killiney e-Voucher.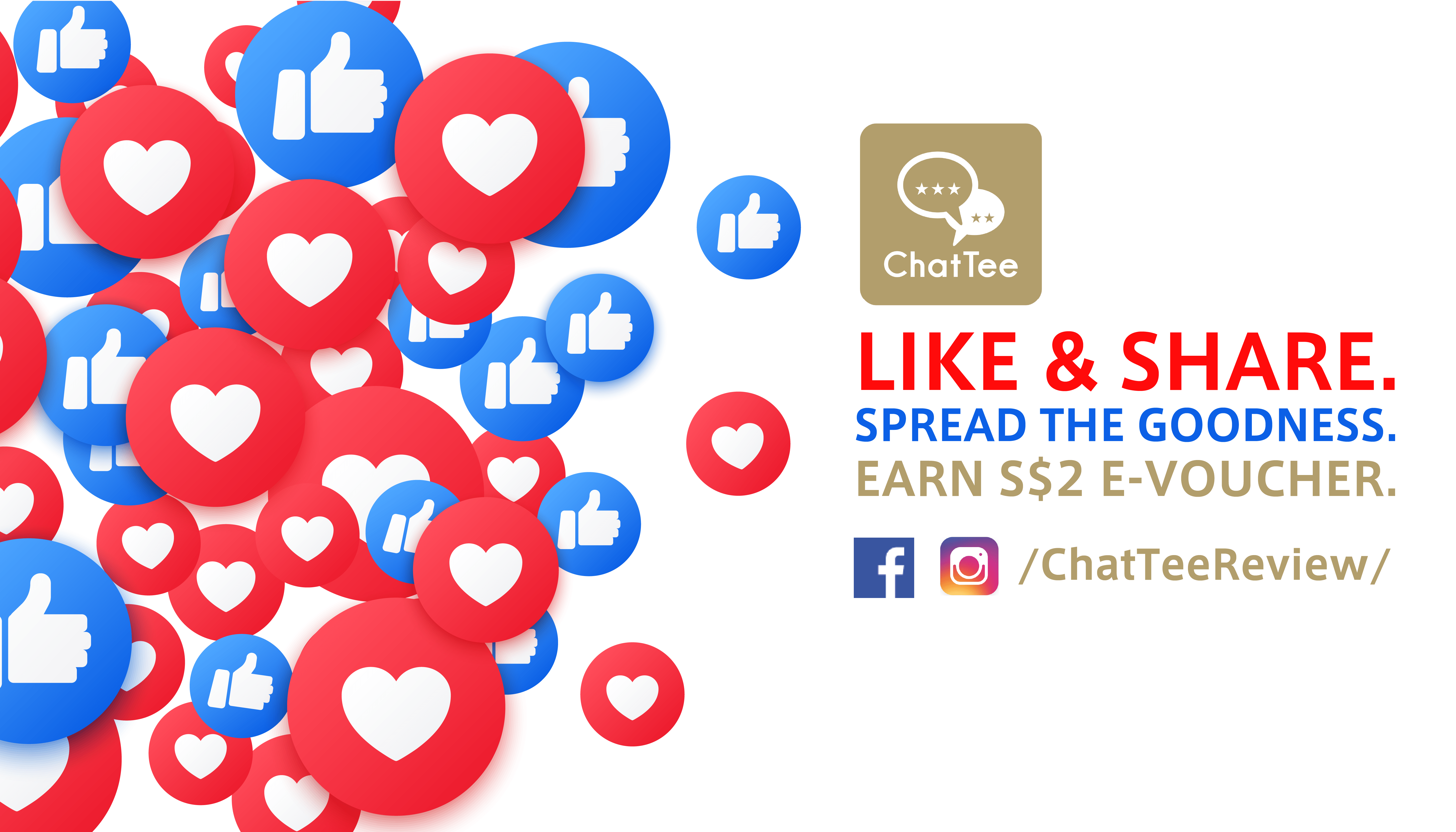 And these are the extended ways
Create your own posts/video on Facebook / Instagram / Youtube or other social media about our event.
Create a thread or comment on forum, Telegram group or any social media to promote our event
Send message via Whatsapp, WeChat, Line, or other messaging application about our event and have the person signed up with ChatTee
Please ensure that you tag, mention, or backlink us with any of our social media channels (#ChatTeeReview (FB),  #ChatTeeReview (IG) ) or page and also our merchants' social media channels (#OhshoSg or #TamayaSG or #YakinikuJanJan or #CableCarSg)
All you need to do is to notify us by sending the screenshots via Whatsapp (+65 9326 6308) and once we verify it, we'll send you a Killiney $2 E-Voucher directly to your ChatTee app. Please do take note that the same terms and conditions apply. So, what are you waiting for?