ChatTee Coinback is HERE
13 January 2020
ChatTee is bringing you the Coinback feature this new year, a new way to earn TEC just by spending in participating merchants. This is in addition to various other ways already available.

How does it work?

It's as easy as 1,2,3!
Open the ChatTee app to find out which merchants are participating in the Coinback program from the Pay & Coinback section in Discover Experiences.
Shop, Dine, or Enjoy the Experience at our merchants and mention about the ChatTee Coinback when making payment.
Our merchants will provide a QR code from the merchant app. Go to the Coinback menu on the Wallet page on your app and scan the QR code to earn the Coinback instantly.
Where can I get Coinback?
We have selectively selected four dining experiences restaurants located in Singapore's prime shopping district Orchard to start off our Coinback program.
Yakiniku Jan Jan
Enjoy authentic Japanese Yakiniku (BBQ) tastes with the best quality! Choices from US Beef to Japan Wagyu Beef are available at very reasonable prices. Counter seats with individual cooking stoves are also available so that you can always enjoy Yakiniku on your own. Equipped with various sized tables and semi-private rooms, groups and parties are also welcome!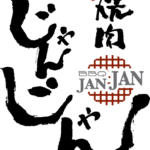 &nbsp
&nbsp
&nbsp
&nbsp
&nbsp
&nbsp
Tamaya Dining
Tamaya Dining serves a wide range of original Japanese 'Izakaya' menus from charcoal-grilled, iron-pot rice to various dishes using seasonal ingredients. There is also a wide range of Japanese sake, shochu, and wines to go along with your food. Prices vary from reasonable to premium.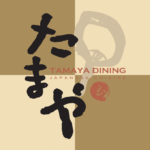 &nbsp
&nbsp
&nbsp
&nbsp
&nbsp
&nbsp
Sushi Chiharu
Nestled inside Tamaya restaurant at Cuppage Terrace is the small 12-seater Sushi Chiharu. With an Edomae-sushi concept, they serve exquisite cuisine to display edomae-sushi with traditional techniques. Its flagship outlet in Osaka has earned its Michelin Bib Gourmand stripes for three consecutive years.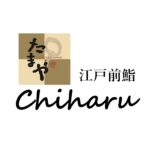 &nbsp
&nbsp
&nbsp
&nbsp
&nbsp
&nbsp
Cable Car 1890's Saloon
Enjoy a wide range of drinks & cocktails with more than 350 different spirits & liquors from all over the world at this branch of one of the oldest bars in Japan Yokohama's Chinatown. The atmosphere of San Francisco's long bar will allow you to relax and forget about the time. Table seats for couples and groups are also available at the alfresco terrace, where a smoking area is provided too.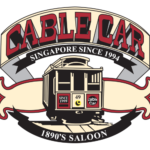 &nbsp
&nbsp
&nbsp
&nbsp
&nbsp
&nbsp
Gyoza no Ohsho
Gyoza no Ohsho offers popular menus like gyoza, ramen, sauted leek and pork liver, crab meat with egg fu yung style on rice. Exclusive menus such as stamina ramen, chili ramen and tom yum ramen are also available which stimulate your energies to pull through this humid and hot weather in Singapore. Various selection of set menus like ramen with fried rice, fried rice with dumplings are also value for money!


&nbsp
&nbsp
&nbsp
&nbsp
&nbsp
&nbsp
What can I do with the coins?
There are various ways to spend the TEC earned:
Spend it at a merchant that accepts ChatTee Pay. Please note that you can make full payment with TEC at Gyoza no Ohsho

, which is just opposite Cuppage Terrace. Yakiniku Jan Jan, Tamaya, Sushi Chiharu, and Cable Car will also accepts ChatTee Pay from 22 January 2020.

By exchanging it with e-Vouchers from NTUC FairPrice, Lazada, Qoo10 

and various other e-vouchers

 available on ChatTee.
What's the catch?
There is no catch. Really! The TEC you earn doesn't expire and you can use the coins in the many different ways described above.
However, please do read the Terms and Conditions laid out by our merchants mentioned above very carefully:
The amount of Coinback given is about 5%, calculated based on the total bill amount, including GST and service charge, converted to TEC.

Applicable for a minimum spend of S$100 and for every S$100 unit only. e.g for S$999 spend, the Coinback will be calculated based on S$900.

Please inform the staff about ChatTee Coinback before making payment. The merchants will not entertain claiming of Coinback after payment has been made.

One Coinback transaction per single receipt only. No splitting or combining of bills.

The merchant has the discretion to change the Coinback percentage and other terms and conditions without prior notice.
The Coinback promotion is valid from 10 January 2020 onwards.