Introducing a new token by TEE-coin
We are pleased to announce that TEE-COIN has launched a new crypto-asset, BTEC.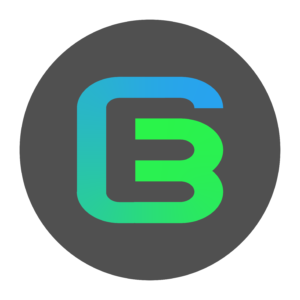 The spread of Covid-19 has dramatically changed people's living and business environments.
TEE-coin (TEC) is primarily used by users as a reward and payment token for merchants, and we are launching a new governance token BTEC to boost the TEC holders' exchange value. As a fixed-rate crypto-asset on Binace Smart Chain, the issuance of BTEC aims to offer more flexible usage.
The existing TEC holders will gain the benefit of increasing asset value of the fixed-rate paired TEC as the price of BTEC increases.
The following is a summary of the issuance:
Number of units to be issued - 100,000,000 units
Exchange rate - 1BTEC:100TEC
Listed on PancakeSwap (DEX)
Gas - BNB
BTEC contract address : 0xAf307c4Ea25c8d2A7029Dc0322396A6b4B00A0Fc
The BTEC token economy entails the creation of jobs as well as the redistribution of wealth through donations. Through this system, we aim to eliminate educational, economic, and employment disadvantages caused by the birth environment and other factors.
BTEC is a scalable project. It depends on the project's growth, but we believe it has the potential to make a significant impact on the issue of inequality.
BTEC also has mechanisms in place to benefit its holders, such as staking fees and project voting rights.
The project's initial phase is to develop a token economy that will work in tandem with the Scholar Match mechanism.
この度、TEE-COIN社は新たな暗号資産BTECを発行しました。

2020年コロナウイルス感染拡大により人々の生活環境やビジネス環境は大きく変化しました。TEE-coinは主にマーチャントのリワード・決済トークンとして、ユーザーの方に広くご利用頂いておりますが、TEE-coinホルダーの皆様に更なる交換価値を向上させる事を目的として、新たなガバナンストークンBTECを発行いたします。

本暗号資産の発行は、TECと固定レートのBTECをBinaceSmartChain上に作成することで、よりフレキシブルな利用を可能にすることを目的としたものです。

既存のTECのホルダーにとっては、BTECの価格の上昇に伴い、固定レートでペアリングされたTECの資産価値が上昇するというメリットをもたらします。

また、その発行条件等の概要は下記の通りです。
       発行枚数  100,000,000枚
       交換レート 1BTEC:100TEC
       上場先   PancakeSwap(DEX)
       ガス    BNB
BTEC contract address : 0xAf307c4Ea25c8d2A7029Dc0322396A6b4B00A0Fc
BTECのトークンエコノミーでは、雇用の創成と寄付による再分配を行います。この仕組みにより、生まれた環境などに起因する教育、経済、雇用格差の緩和を目指します。BTECはスケーラブルなプロジェクトです。プロジェクトの成長次第ではありますが、格差問題に一石を投じる大きな力を秘めています。
BTECにはステーキング報酬やプロジェクトの議決権といったホルダーのメリットとなる仕組みも導入されています。
プロジェクトの第一の歩みとして、Scholar Matchの仕組みと連携したトークンエコノミーをローンチします。