Here is the Step-by-Step guide on how you can be come our affiliate and start earning referral rewards.

2. Sign up with either your email, Facebook, or Google account.

Email


Facebook


Google


3. Once you are logged in, Go to Account page and click on "Refer a friend"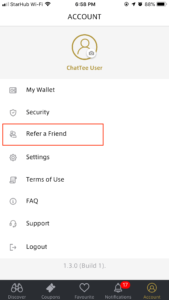 5. For any purchase made by the person who keyed in your invitation code, you will get 10% of the purchase price as referral reward.

You will be notified automatically when you receive the referral rewards and you can view the rewards from referral history.